PORTFOLIO
Big World Project Web Design
Design Challenge
To create a platform that could be used to market, promote, and facilitate photography competitions to raise environmental awareness and funding for an environmental cause.
Role
Lead Designer
Focus
Project Planning and web design.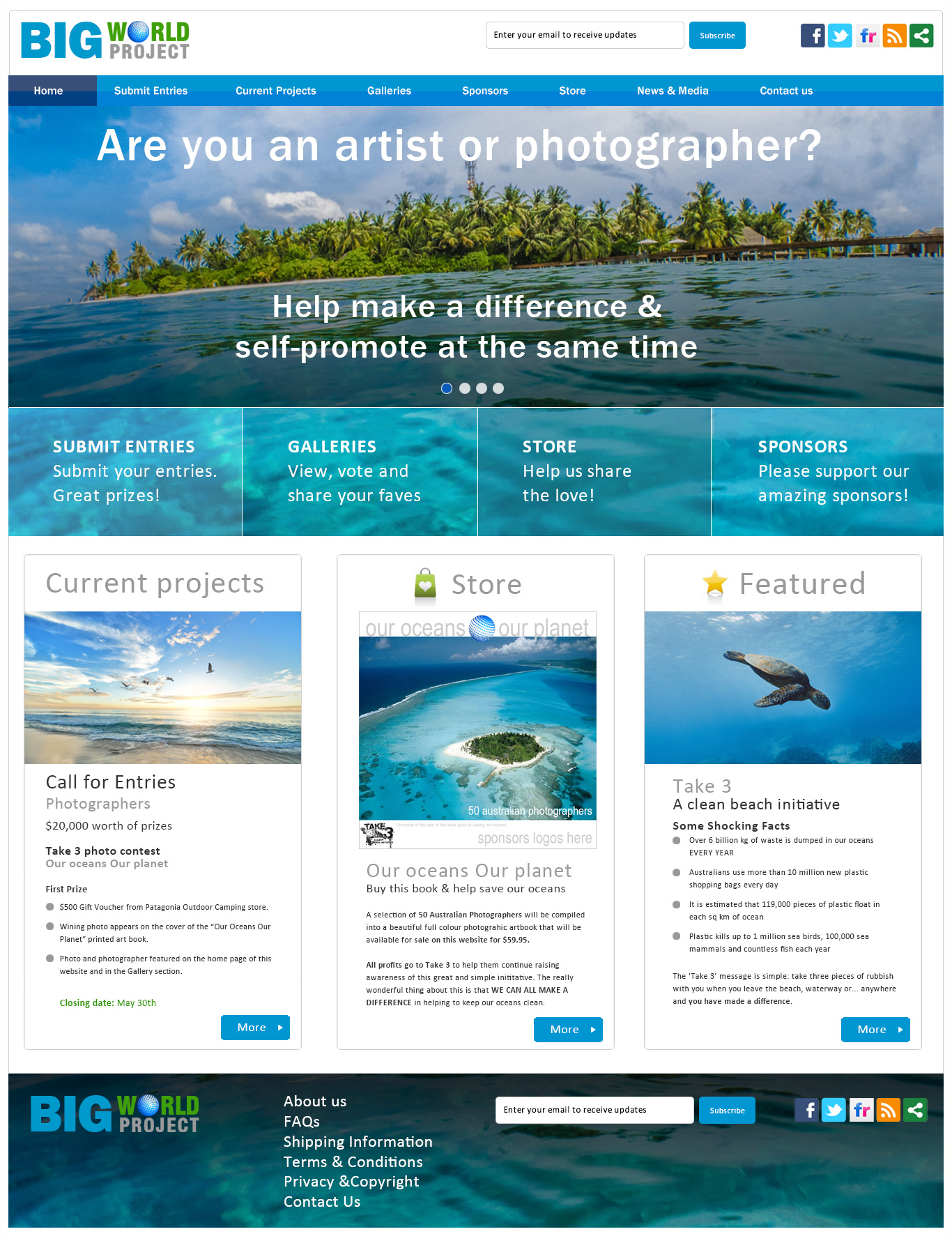 Website design
This was a project I worked on in conjunction with a not-for-profit environmental agency with a view to help raise funding via photography competitions and the sale of prints and books, using the entrant's photography. This was a proposal to gain funding to allow us to complete the project.
This is the final visual treatment.
Gallery page
This page displays the gallery of photography available. Filter and sort options are made available, as well as the ability to add favourites and images to the shopping cart.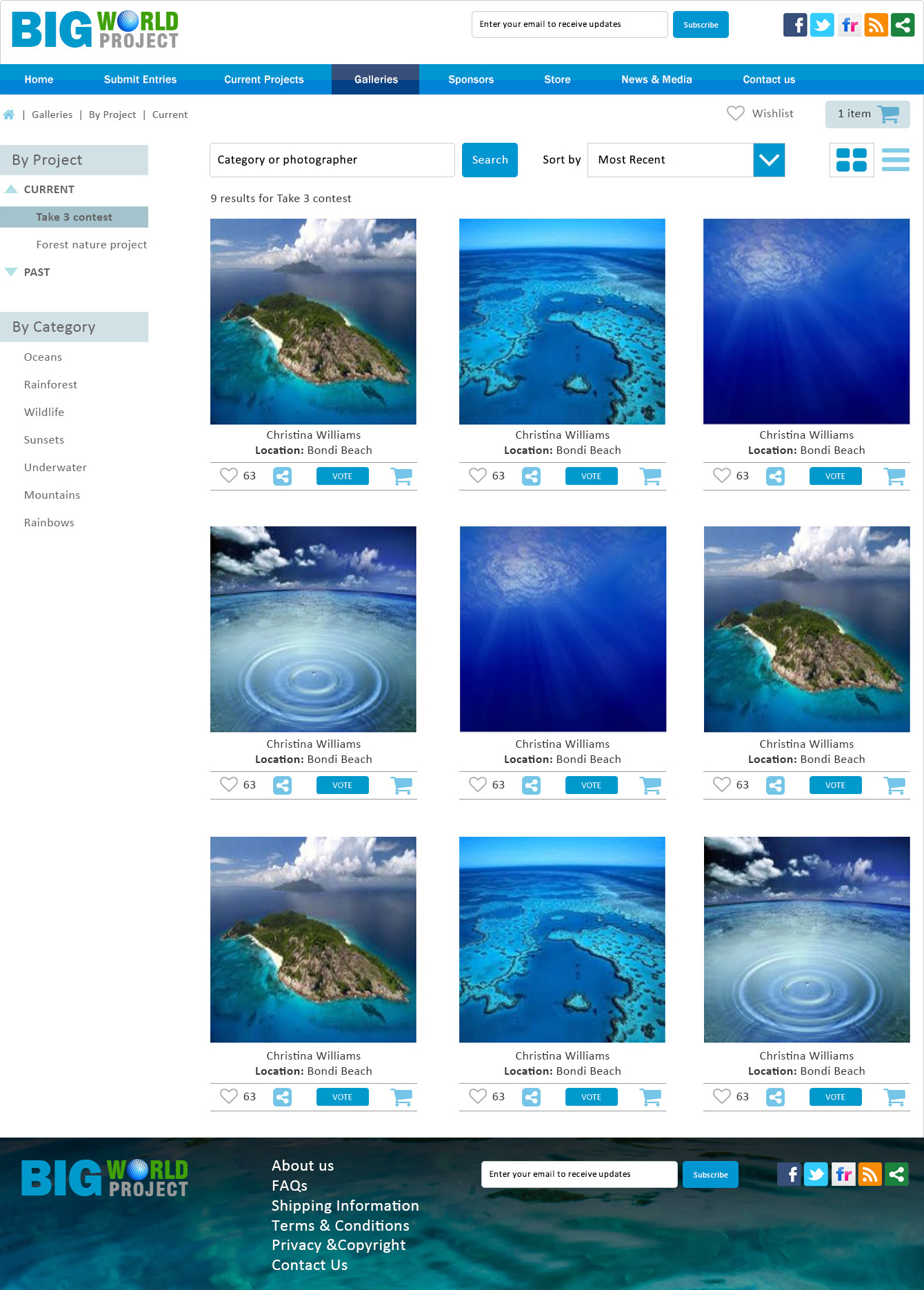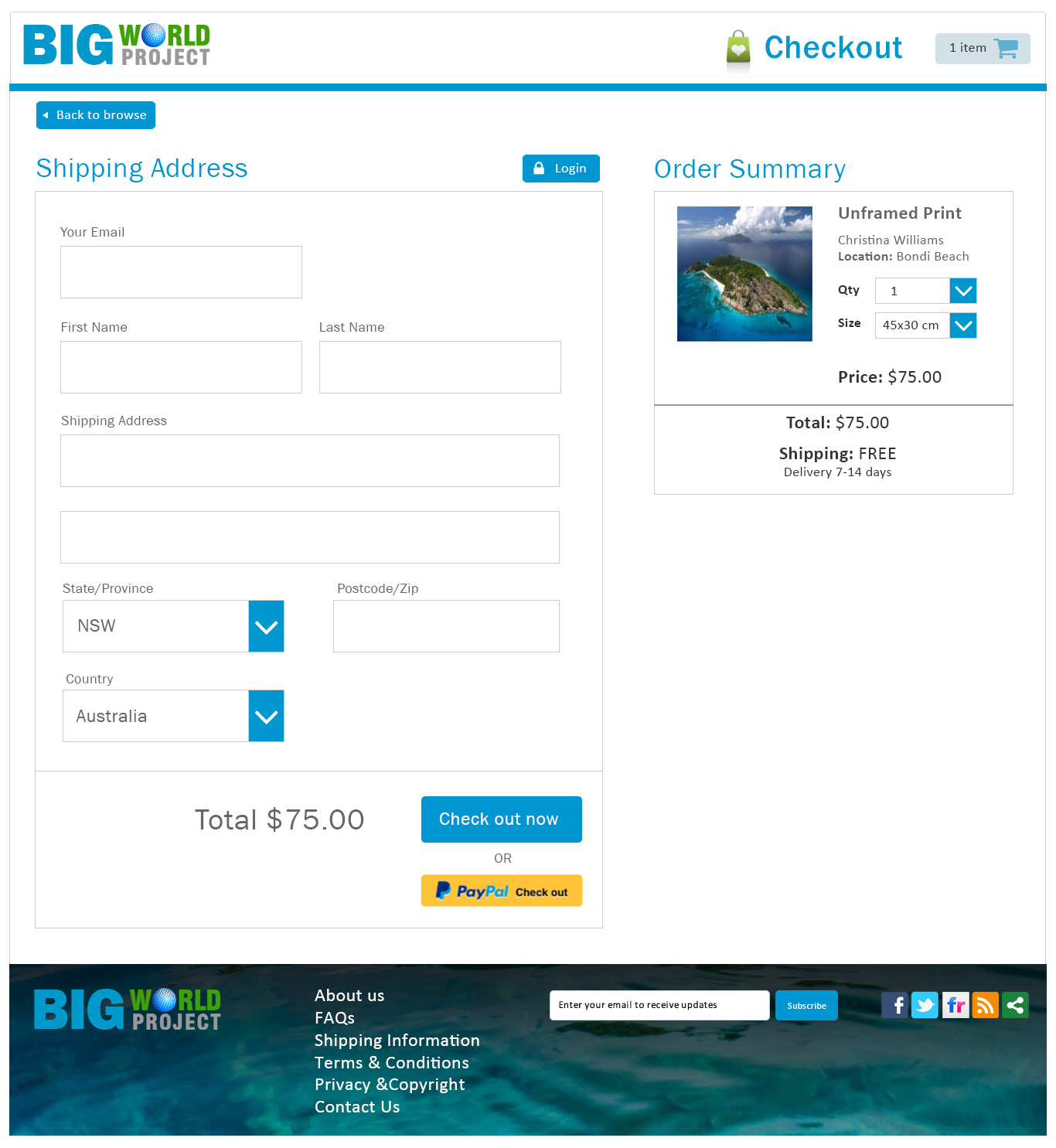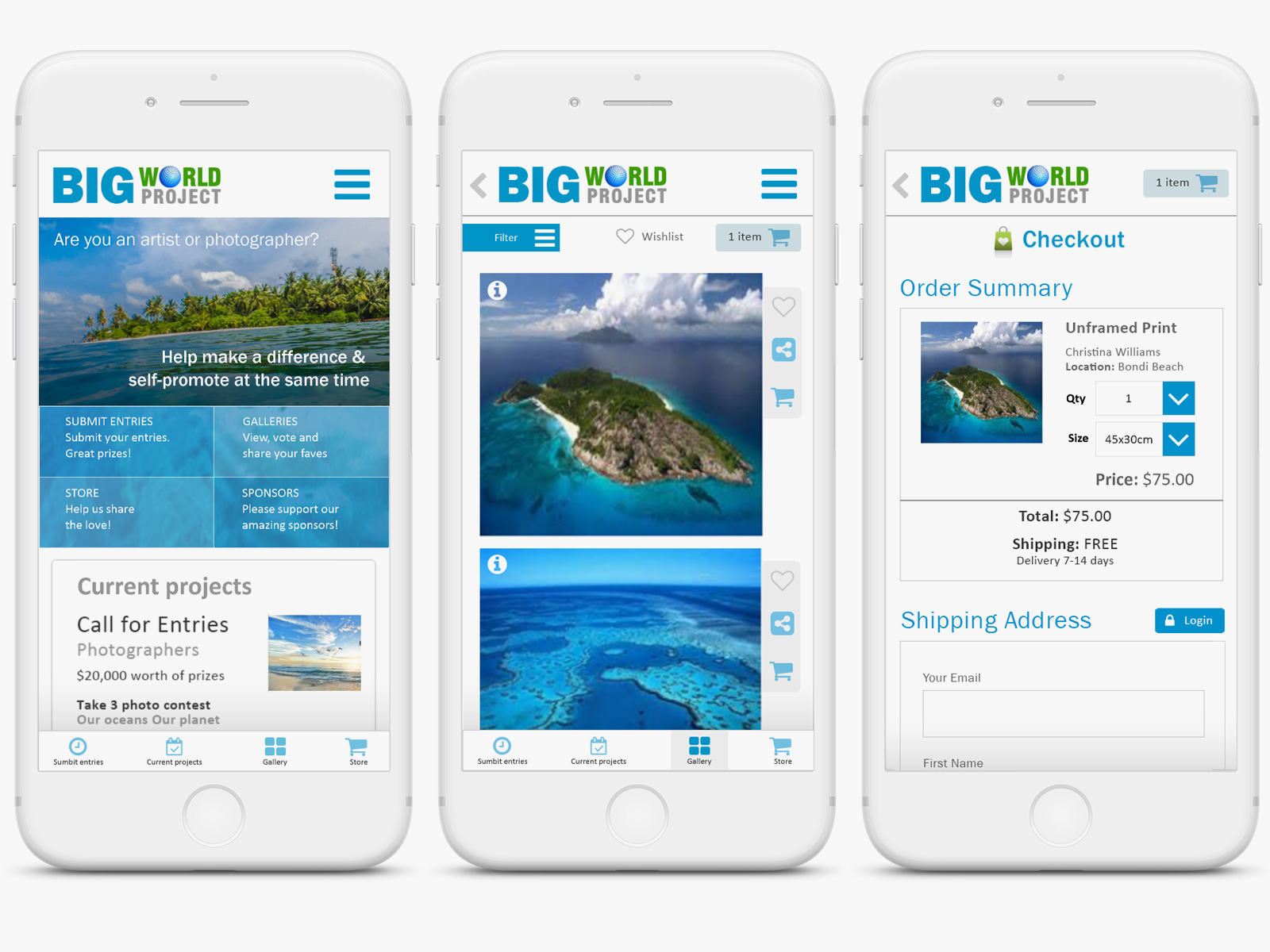 Book Design
This was the initial proposed book design for the winning photography entries.