PORTFOLIO
Big World Project Web Design
Design Challenge
To create a platform that could be used to market, promote, and facilitate photography competitions to raise environmental awareness and funding for an environmental cause.
Role
Project initiator &
Lead Designer
Focus
Project Planning and UI design.


Competitive Analysis

Desktop Research

Sitemap

Business proposal

Wireframes

Iterations

UI Design
Business Proposal
After months of researching the market and competitors, I completed a 25 page business proposal describing the overview, objectives, project plan, promotion details, photo contest details, estimated costs and revenue, budget and financial projection. I also created a sponsorship proposal for potential sponsors.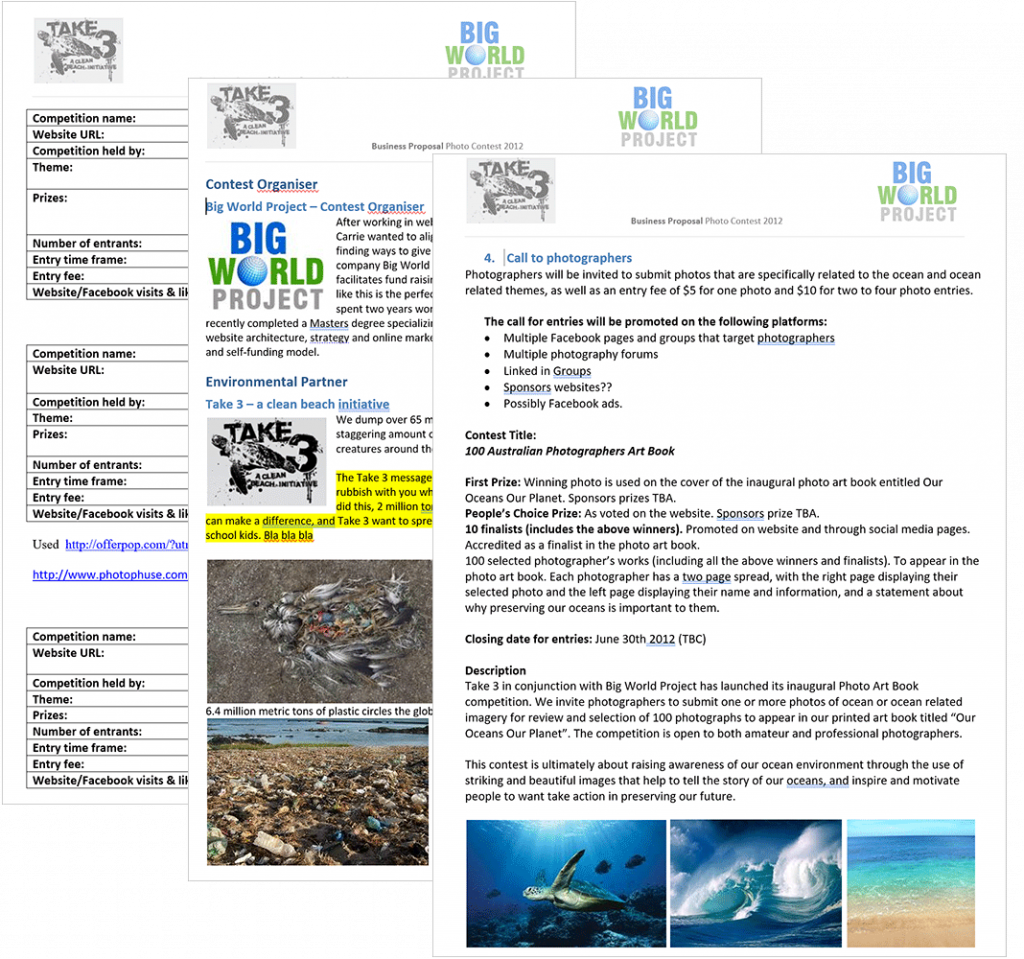 Proposed Site map
The proposed sitemap captures the key components – entry submission,  image galleries, and an e-commerce pathway.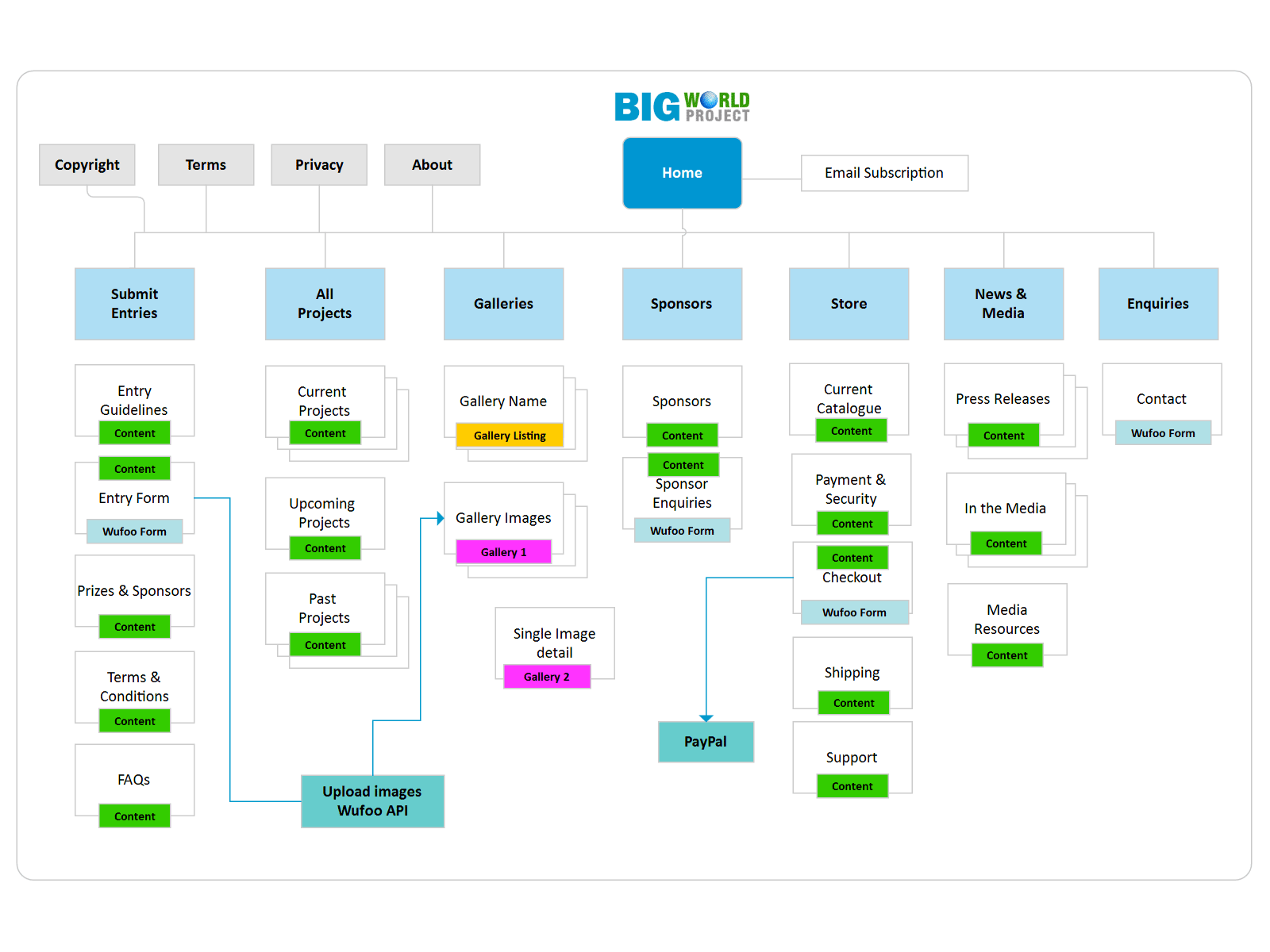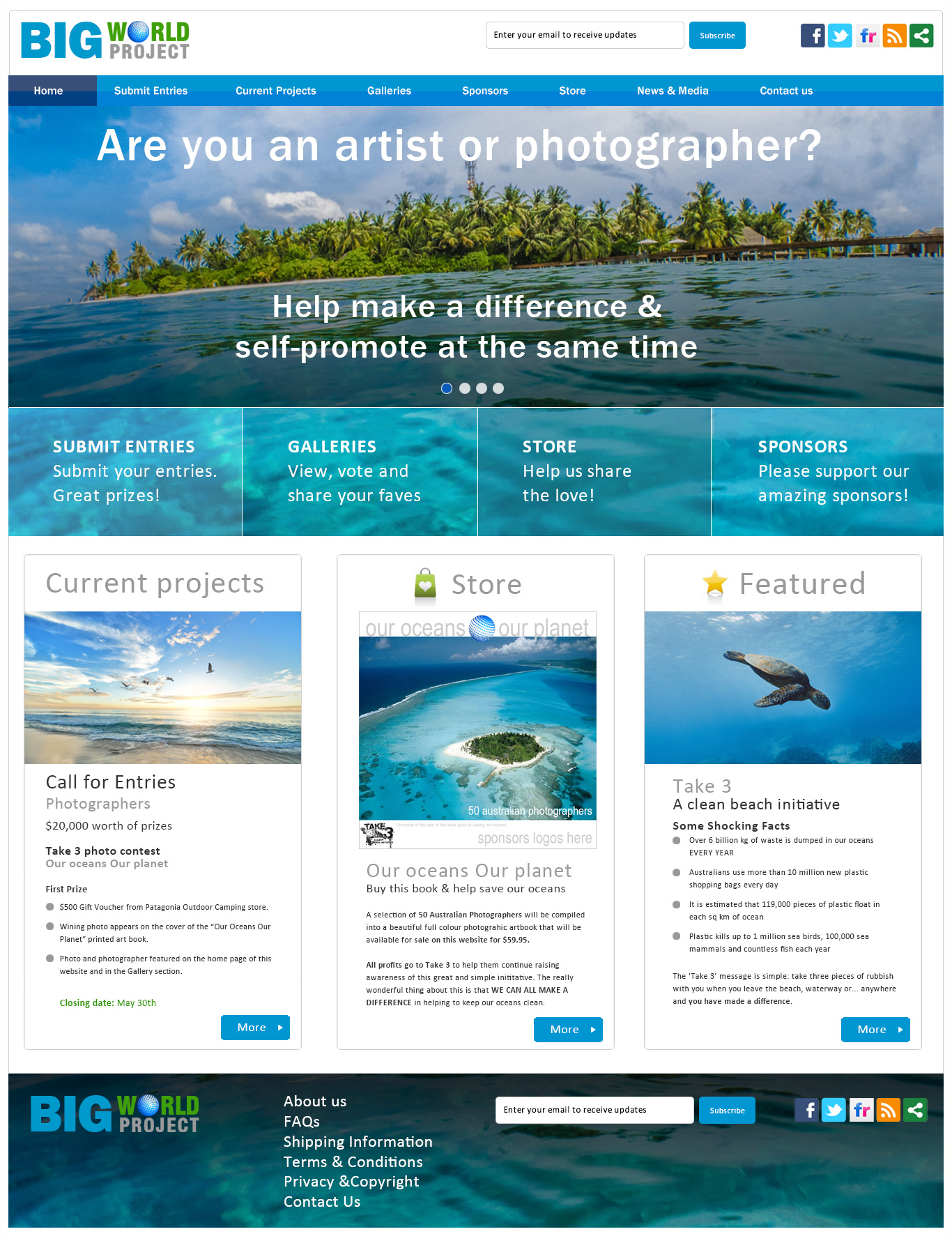 Home page design
This was a project I worked on in conjunction with a not-for-profit environmental agency with a view to help raise funding via photography competitions and the sale of prints and books, using the entrant's photography. This was a proposal to gain funding to allow us to complete the project.

The home page was designed to tell the story of the outcomes for photographers who are interested in protecting the environment, with four keys actions and areas of access for the users.

Three key areas are highlighted below the header with a summary of actions and the option to access more information. The main focus is to provide enough information to draw the user in and to motivate them to find out more.
Gallery page
This page displays the gallery of photography available. Filter and sort options are made available, as well as the ability to add favourites and images to the shopping cart.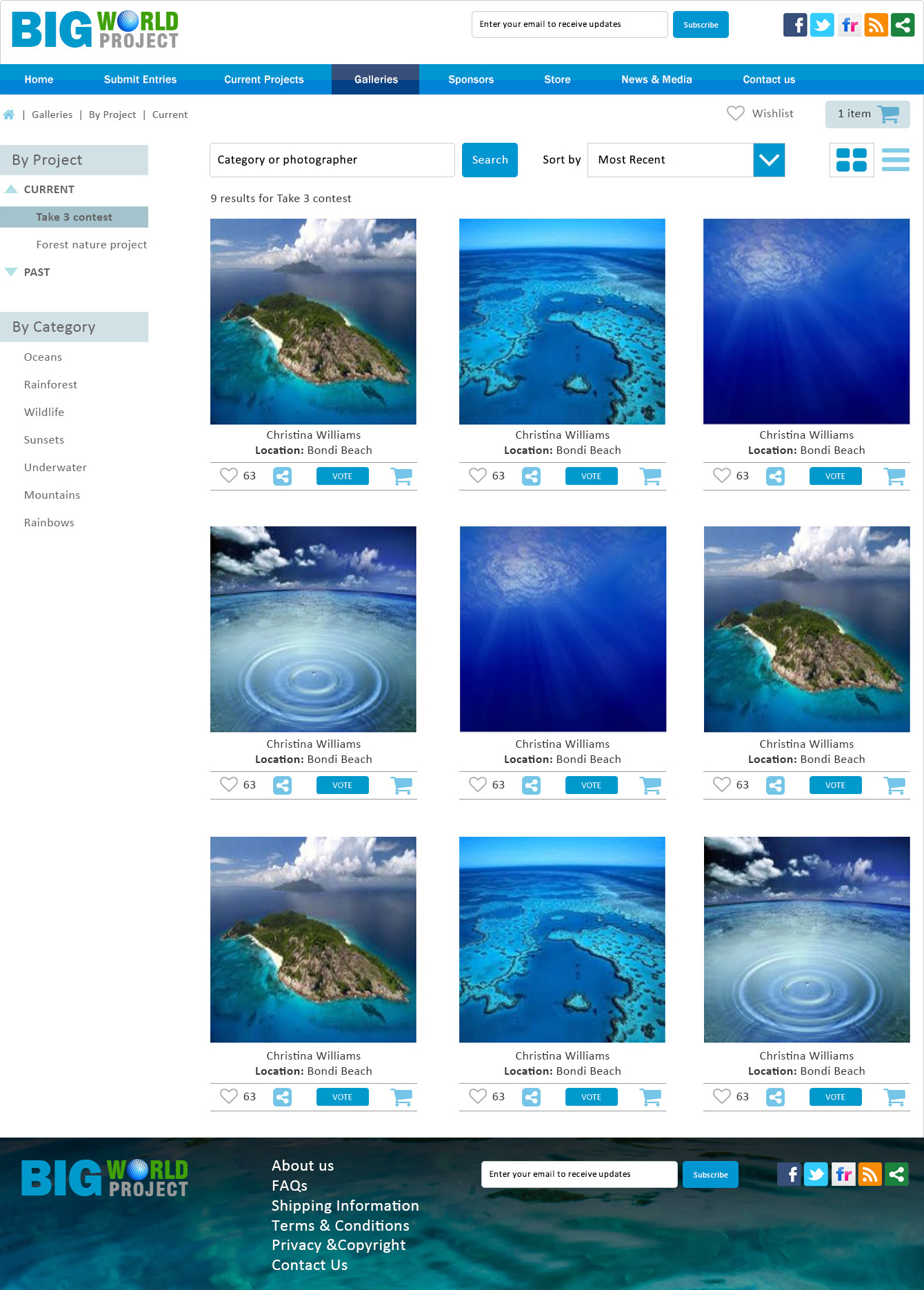 Check out page
The check out page design is based on existing examples of e-commerce flows that have been tried and tested, with the aim of keeping it as simple as possible.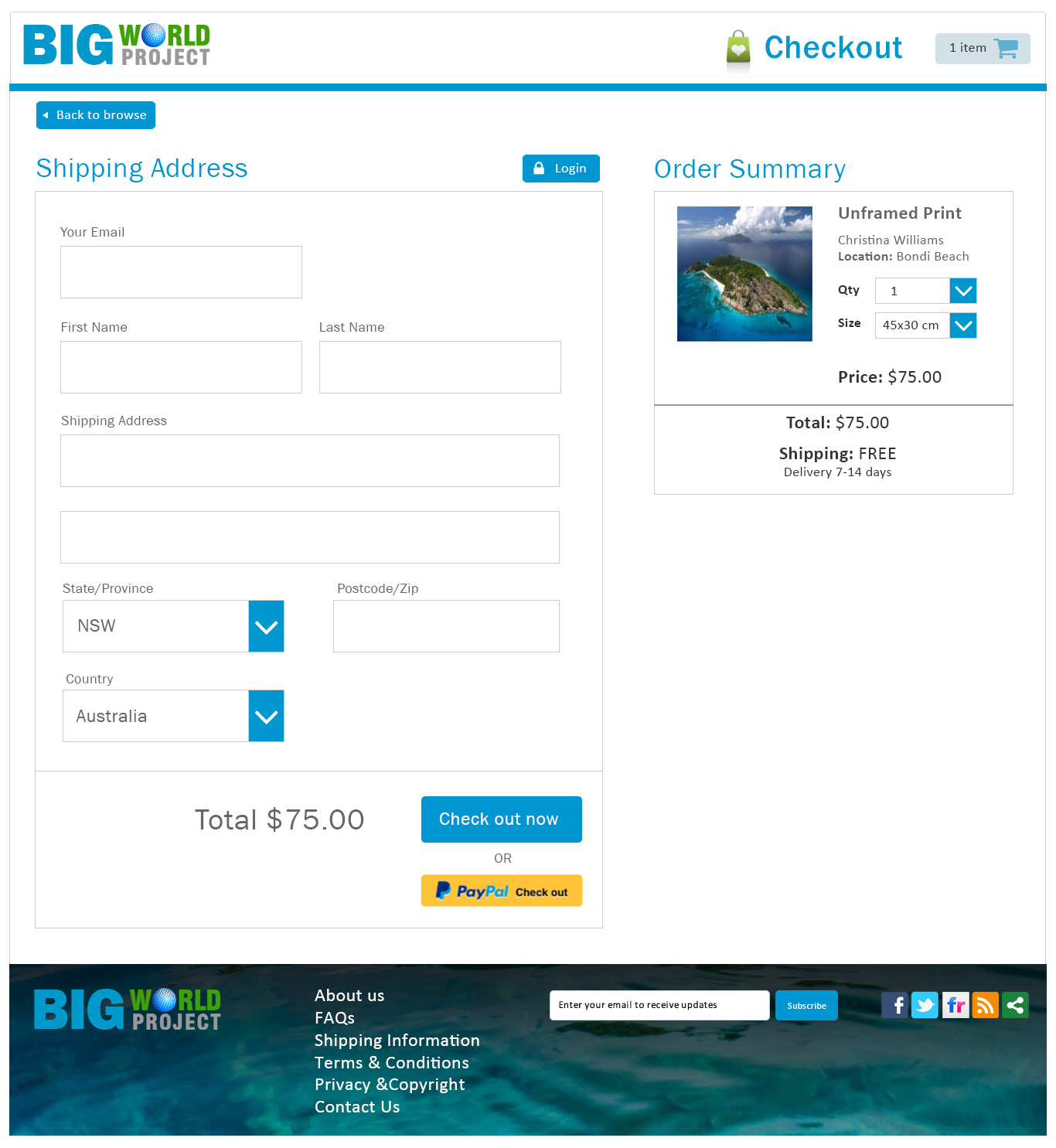 Mobile design experience
The mobile view was designed to allow the same access to features, but in a responsive format.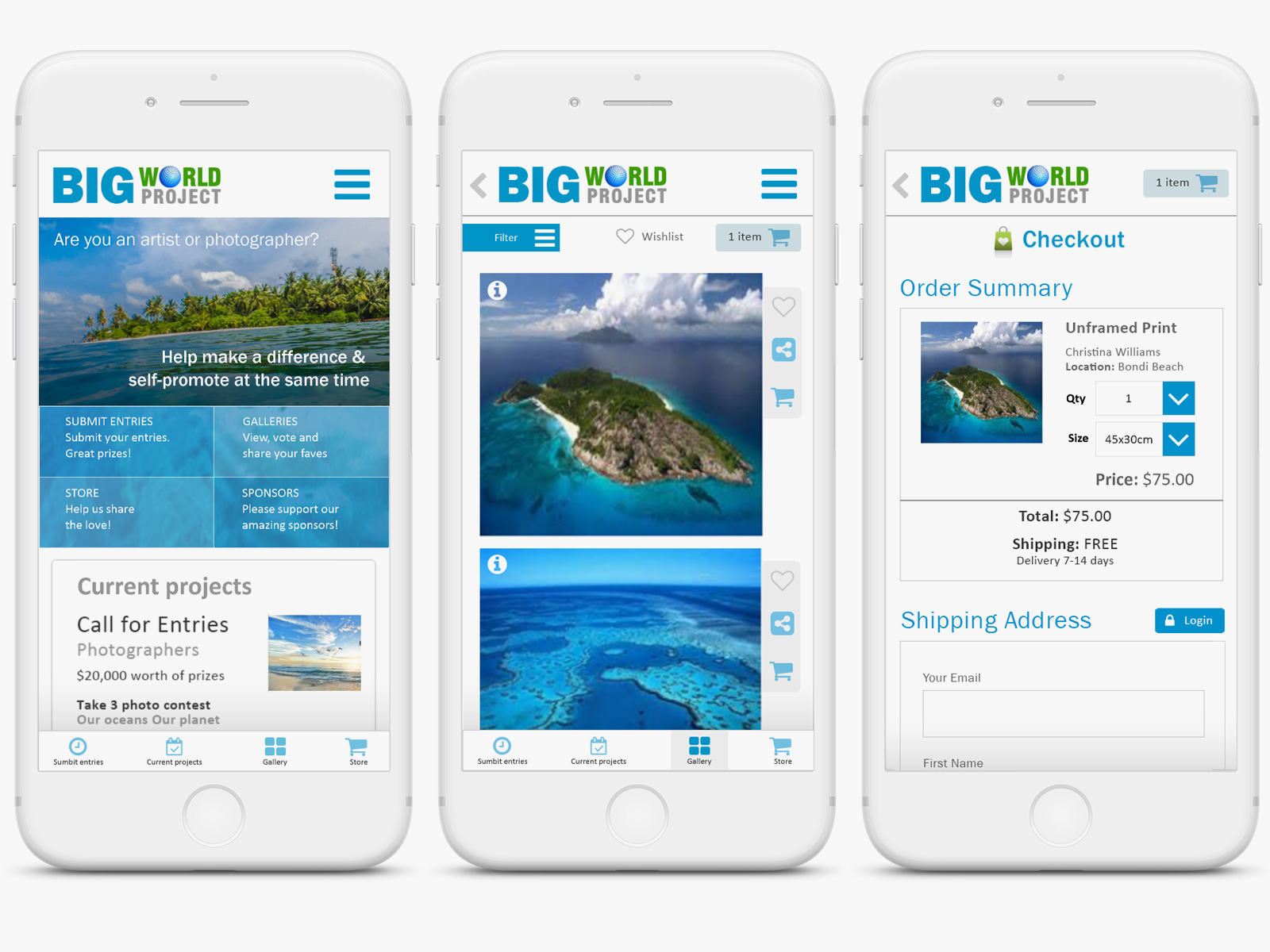 Book Design
This was the initial proposed book design for the winning photography entries. This book would be for sale to raise money for Take 3, and also as way to raise awareness for the environment.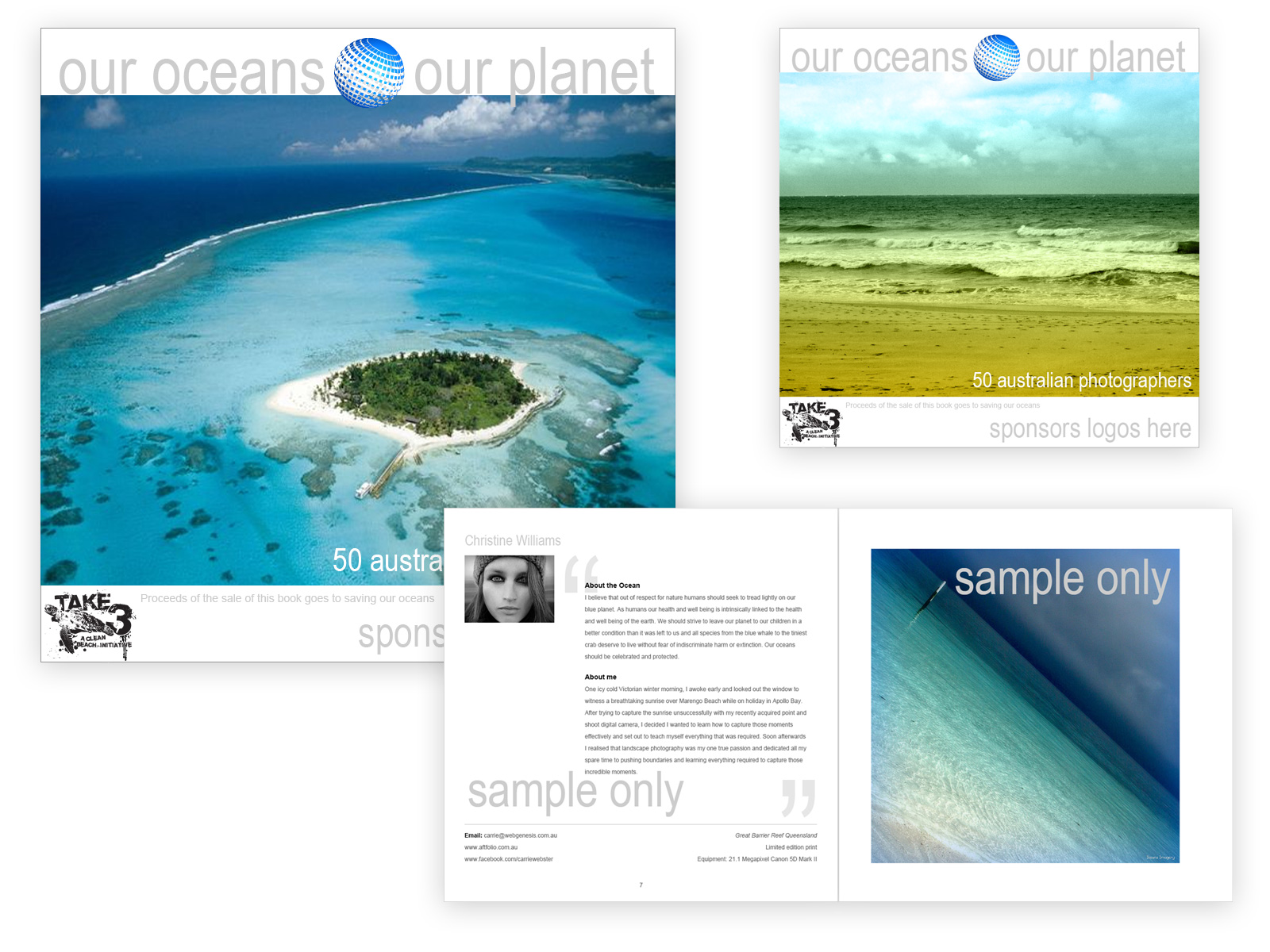 Project Outcome
Due to personal reasons and time limitations, unfortunately, the project didn't proceed as to the next step.